A bright future: buying a french property off-plan
Buying and Selling
Written by Julie Savill , Friday, 19 May 2023
---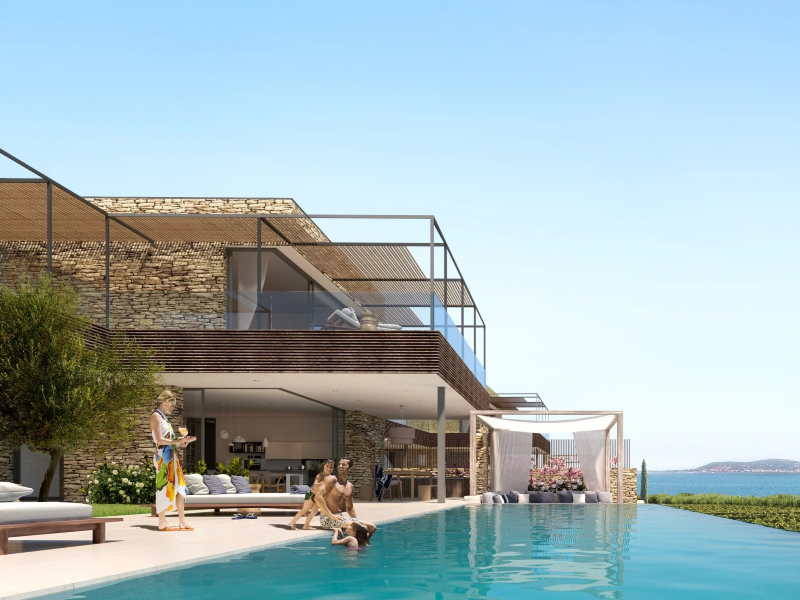 Imagine a newly built or freshly remodelled apartment or villa in a premium location. Finished to a high standard and ready for you to just move in and enjoy. If you don't have an immediate deadline and are interested in investment opportunities have you considered buying off-plan?
Off-plan property listings in France can be an attractive investment opportunity for both personal and investment buyers. These properties are sold under VEFA (Vente en l'État Futur d'Achèvement) or VIR (Vente en l'Immeuble à Rénover) business models, which can offer several advantages to buyers.
What is the process for buying a property off-plan?
VEFA is a legal framework for the sale of property that has not yet been built. It offers buyers the opportunity to purchase a property before construction is completed, often at a lower price than they would pay for a finished property, especially if you buy into the first couple of phases of the development. The buyer pays for the property in stages, with payments linked to construction milestones. This allows buyers to spread the cost of their investment over a longer period, making it more affordable. There are also favourable rates for notaire's fees on this type of build. Buyers enjoy a full construction dossier including planning and extensive diagnostic reports.
VIR is a similar model, but it applies to properties that are being renovated to create new accommodation within a character building. So, for example, a historic property in a desirable town or city might be transformed into luxurious apartments and penthouses offering a quality lifestyle. For those paying tax in France, there is the possibility of significant reduction in the taxes paid on the purchase. This depends on the personal situation of the purchaser - contact us if you would like to explore this option with a qualified advisor.
What off-plan properties are currently available?
We have exciting off-plan developments in France that will be of interest to buyers in Carcassonne and on the Mediterranean in Marseillan, another at Agde and ski properties.
Carcassonne is a beautiful mediaeval city and a UNESCO world heritage site in the south of France. Our off-plan development is located just a few minutes' walk from the historic city centre and offers a winning combination of style and location. The development comprises a range of one, two and three-bedroom apartments, all built to a high standard and designed to maximise natural light and space. Each apartment has its own private terrace or balcony, perfect for enjoying the Mediterranean climate. Prices start from just €150,000 including TVA (VAT) and for some investors the tax can be claimed back under certain circumstances. The properties are equally suited to personal or rental use.
Our second development is located in the charming coastal town of Marseillan, on the Mediterranean coast. This off-plan development is just a short walk from the beach and offers a range of two and three-bedroom apartments. Each apartment is built to an exacting specification and has its own private terrace or balcony, perfect for enjoying the sea views. Prices start from just €250,000 including TVA, as above, making this an attractive investment and rental opportunity in a popular holiday destination.
Each of our off-plan developments in France offer buyers the opportunity to invest in a high-quality property in a desirable location. Whether you are looking for a holiday home or a long-term investment (with interesting potential returns on investment), we believe that these developments offer excellent value. Take a look at the Carcassonne properties and those in Marseillan and see if one of our off-plan properties could be the perfect investment opportunity for you
---