Karen Warden - Beaux Villages Sales Consultant & Equestrian
Created: Monday, 16 March 2020
Written by Karen Warden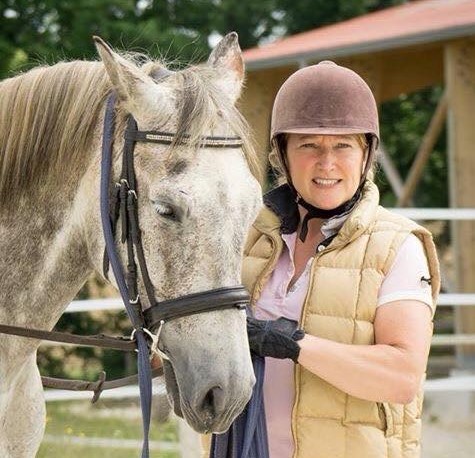 I am a keen equestrian and have had horses in my life since I was a teenager. I currently have 3 horses at my home in the Lot-et-Garonne area, two of which travelled with me from the UK and now enjoy the freedom of France.
I have lived in France for over 12yrs, and it's great to see the equestrian housing market improving all the time and local equestrian minded people moving into the area.
I have a great understanding and compassion for anyone moving to France with their equine friends. It is important to find suitable land, stabling, outbuildings and then source local vets, reliable farriers, feed merchants, local builders for the construction of stables and arenas and equine transporters who do regular trips from the UK to SW France.
This part of South West France is increasingly becoming more and more equestrian, and this does not come as a surprise given what the area has to offer, especially the space and tranquillity.
The local support in the area for equestrians is fabulous and anyone who wishes to carry on competing or who has children that wish to join a local riding stables, will find it relatively easy. Don't forget as well that this is a great way of immersing your children in the French culture and helping them to make new friends!
For competitions you'll find : Show-Jumping, Dressage, Eventing, Endurance, Equi-Feel, Derby-Cross and more!
To compete you will need an FFE licence for Club and Amateur (Amateur level in France is the equivalent of being affiliated in the UK).
For happy hackers, you will have lots of fun finding all the wonderful off road tracks, country lanes and endurance tracks, which are normally sign-posted, plus, your local mairie will have maps of the area in which you wish to ride.
Don't hesitate to contact our team This email address is being protected from spambots. You need JavaScript enabled to view it. if you would like more information and details on the super equestrian properties on our books. We would love to hear from you!