Life is a bowl of...strawberries
Created: Monday, 06 April 2020
Written by Julie Savill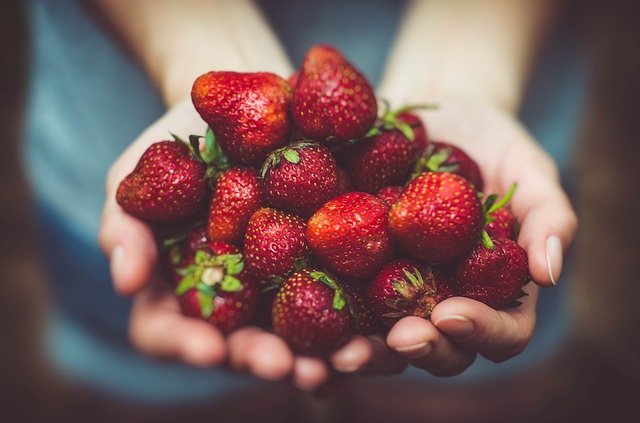 We've been catching up with our team to find out how it is for them in various parts of France.
From one of our sales consultants in the Vienne:

From rushing around talking to vendors and arranging visits with buyers we now have time to tackle some of those jobs we never get to at home.
I have a theory that, in normal times, we do 80% of any job then walk away reasonably happy to start another. I am now returning to the tidying of our barn, excavating years of discarded treasures - old water bottles, the odd leaky boot, 2 sinks (why?) and attempting to finish at least 80% of the 20% that has been left for another day. I thought that after a week all would be immaculate yet I have ended up with a front garden that looks like a golf course (it may rain tomorrow better mow) and a barn full of dusty piles to trip us up on our way to fetch wood at night.
I have found that buying flour and eggs is for the early bird but frustratingly hoover bags are never out of stock. To avoid any murderous temptation, I meet a friend at a 1 km meeting point by the church and we exchange eggs, biscuits or strawberries in an elaborate avoidance dance and shout news to each other at a 3 metre distance
We may be stressed by this threat to those we care about, yet the world is breathing again for a few weeks, pollution is down and we are all reminded of what is really important to us.