The day after that Brexit divorce letter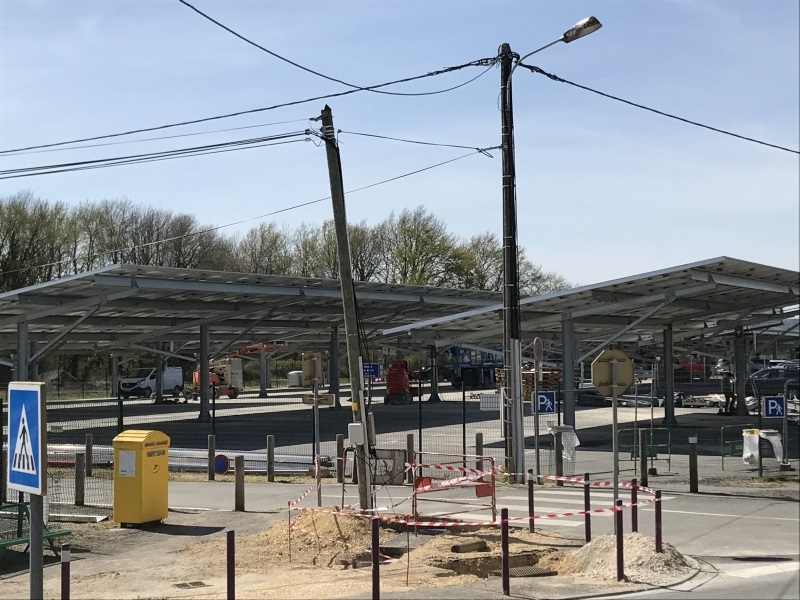 Not the sexiest photo of the Dordogne we'll ever post!!
But maybe a reassuring one.
It's the car park at Bergerac airport.
The runway (not pictured) is currently being resurfaced.
The car park itself is again being extended; pictured. Some of us remember free parking in a muddy field.
That's a lot of fuss to go to if Madame L-P is about to deport us all. Surely she'd use buses for such a one-way trip?
And she'd need a much smaller car park afterwards......
And it's additionally reassuring for the future given that the parking spaces are being rebuilt with shelter for your car from the sun! Scorchio !?
AND they have solar panels atop!!
Bergerac airport serves routes to Bristol, East Midlands, Liverpool, Stansted and more
Ex-pats are estimated to make up 95% of the passengers.
Holiday-makers, commuters, house-hunters, permanent residents who have already bought a house in south-west France. It's easy to get around.
So:
Low-cost flights out and IN. Check.
Eco-friendly power. Check.
Extra parking. Check.
Award-winning estate agent with 7,500 properties for sale in southern France.
Check.
From the window of a plane this week: March sunshine. 22 degrees C.
---