Green for go
Created: Friday, 08 May 2020
Written by Katherine O`Neill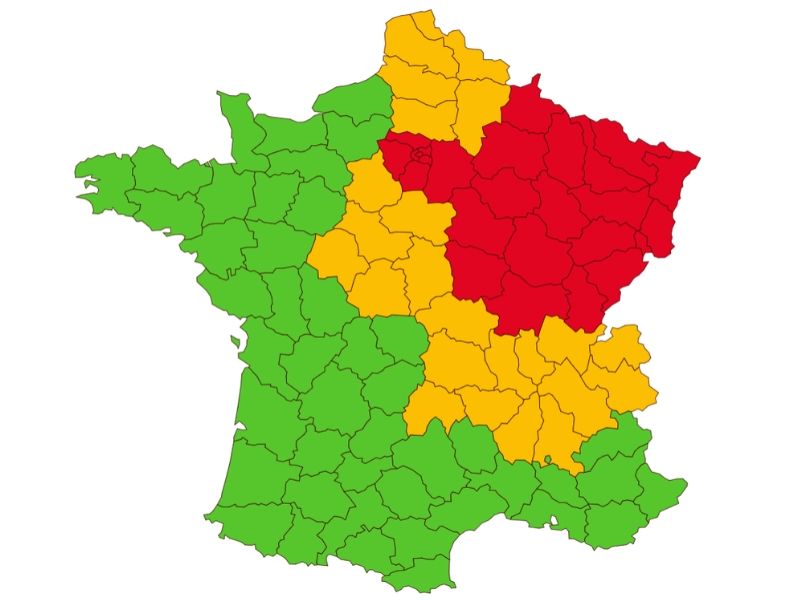 As we ease into the first phase of a relaxing of lockdown restrictions, the French government has issued a map where each Department is coloured either green, amber or red.
The colour attributed relates to an ongoing assessment of the circulation of Covid-19 and the ability of the local health system to cope.
So the map is likely to change. The green zones are the ones likely to be prioritised to come out of confinement.
At the time of writing France has declared just under 26,000 deaths.
There is a huge geographical bias and the west, south-west and south have so far been relatively less affected than the north east. At this time, by way of example, 9 people have lost their lives in the Dordogne.
No comfort in this relativity if you ARE affected. And that is of course an absolute loss to those 9 families.
The current situation by region is shown here.
From 11th May we are once again conducting physical viewings by local property consultants on the ground and these are supplemented by virtual viewings, and by our award winning central support team.
Please do not be offended if we ask for proof of who you are and your ability to proceed with a purchase.
In the same way that it requires effort for you to come and view, more now than ever before, so it does for us to conduct the viewings and for property sellers to let strangers into their homes.