Read all about it!
Created: Monday, 18 May 2020
Written by Julie Savill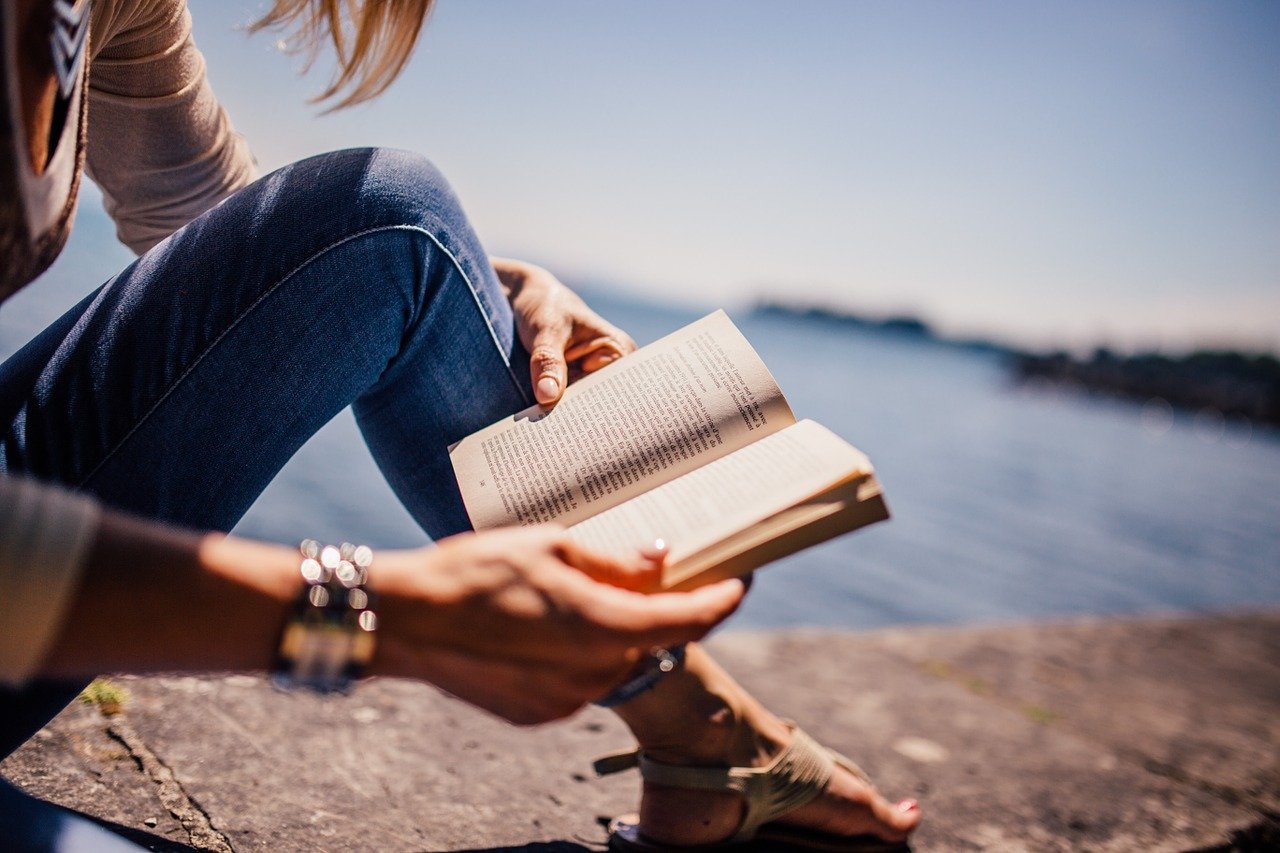 Read all about it!
There is something magical for all us francophiles about reading a book with a French spin. Some of these are classics, others are a little less well-known but have found a place in our hearts. Just like France…
1 Chocolat - Joanne Harris
If you drooled a little over Johnny Depp or Juliette Binoche in the movie, treat yourself to a little afternoon delight with the book. Set in south west France, it's an emotional page turner.
2 Suite Francaise - Irène Nemirovsky
Iréné was writing a series of 5 novels when she was imprisoned and then killed at Auschwitz in the second world war. Her daughter found the notebooks and finally read them in 1998. The first two novels were combined and published as Suite Francaise.
3 Labyrinth - Kate Mosse
Anyone who has ever been to Carcassonne will get an extra frisson from reading this book as the streets of the citadel appear almost unchanged to this day. Two parallel stories - one from the middle ages, one contemporary - evolve around true historical events.
4 Wine and War - Donald and Petie Kladstrup
An engaging account of the efforts the French vineyard owners took to hide and protect their wines from Nazi looting.
5 Narrow dog to Carcassonne - Terry Darlington
Terry, his wife Monica and their whippet Jim, decide against all advice to sail their narrow boat across the channel and through the French canal system to Carcassonne. Hilarious and touching, this true story floats our boat.
6 C'est la Folie - Michael Wright
Theatre critic and amateur pilot, Michael, sets off on an adventure to move to France and discover the good life. His memoirs catalogue the good, the bad and the ridiculous. Recommended reading for anyone thinking of making the move!
7 All the Light We Cannot See - Anthony Doerr
This is the tale of a young French girl who, with her father, flees Paris for St Malo during the German occupation. Her path crosses with that of a German boy. A timely tale of how, against all the odds, people try to be good to one another.
8 The Loveliest Chocolate Shop in Paris - Jenny Colgan
A real holiday read. Get a glass of something cool and enjoy this bittersweet tale of love and self-discovery.
9 Perfume - Patrick Siskind
Set in the slums of 18th century France, this book follows the story of Jean-Baptiste Grenouille and his extraordinary sense of smell which leads him to work as a perfumier and then to obsession and murder.
10 A Year In Provence - Peter Mayle
If you haven't read it, you are in for a treat. If you have, then drag your copy out, dust it off and have another look through it for old times' sake.
This really is the one book about France that everyone should read.