£ / € exchange rate !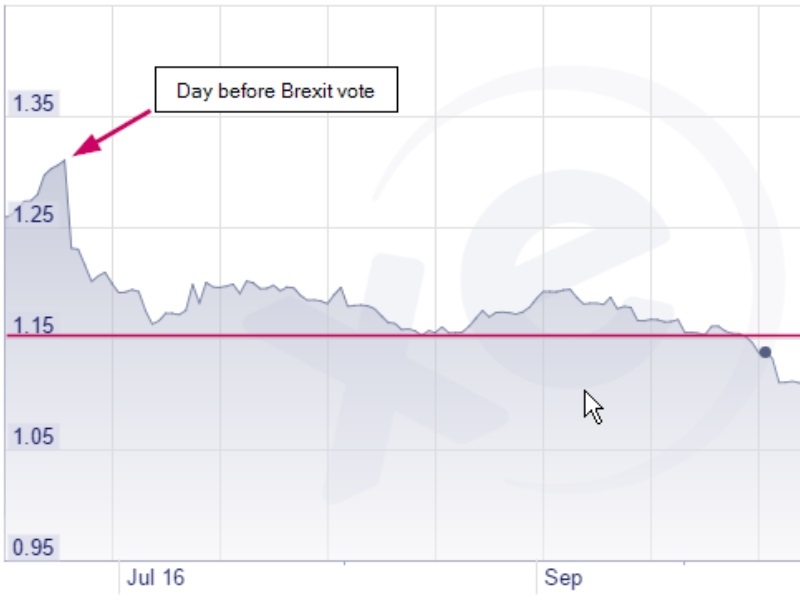 On June 23, the day of the Brexit vote, the exchange rate peaked at 1.30.
Since then it has declined, falling below "support" at 1.15 (shown as a horizontal line in the chart) at the start of October, where it has consolidated.
Post-Trump election, the rate has popped back up through 1.15 to close this week at 1.16, its best level for almost 6 weeks.
Foreign currency markets tend to reflect future expectations, so the reason for this bounce seems to be the expectation that under President Trump, US fiscal policy will be loosened and a massive programme of expenditure will be unleashed, and that in turn will benefit a Britain more economically independent outside the EU.
Beneath the surface, there are other factors affecting the £ / € exchange rate, including worries about banks in Euroland, and the continued QE activity of the European Central Bank (versus the situation in the UK where QE has been - at least temporarily - suspended)
Psychologically, a rate of 1.15 is expected to trigger a new wave of pent-up interest in UK buying in France.
---