Travelling to France after Brexit
Created: Tuesday, 19 January 2021
Written by Callum Holmes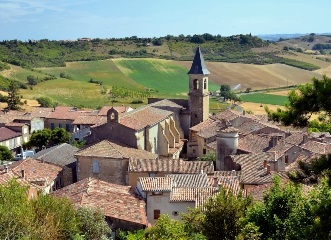 Now that the UK has left the EU we have a clearer understanding of what the new rules look like for Brits in France. The situation is still unfolding to some degree so the new legislation is likely to be refined over time.
This is part of a short series of post-Brexit blogs that we hope will provide some clarity on the most frequently asked about topics.
Travelling to France after Brexit
Visitors to France from the UK are now classed as 'third country' citizens alongside Americans, Australians and other non-EU citizens.
Obviously with Covid there are added layers of complexity. The current rules dictate that travellers from the UK must take a PCR Covid test less than 72 hours before departure, provide proof of the negative test result to board the plane or boat, and upon arrival in France they must isolate for 7 days. They must also take a second PCR Covid test at the end of the isolation perdiod. Travel from the UK is only permitted if deemed essential or if you are normally resident in France. Full details of all the exceptions can be found here
Going forwards, when travel is more freely permitted there will be a few rules that you will need to be aware of. To take a holiday in France (in rented accommodation or your own French property) bear in mind:
You'll need a minimum of 6 months remaining on your passport
If you have a valid EHIC card issued before the end of 2020, the government has said it will be honoured until it expires.
There will be a new health cover scheme but details have not been released yet. The best advice at present is to take out adequate travel insurance.
At airports you will need to join the non-EU queue and have your passport stamped.
You will need to be able to show a return ticket if requested.
You will need to follow the 90/180 rule
The 90/180 rule means that you can stay in France for up to 90 days in any 180 day rolling period. This has been tripping some people up but there is a really useful online calculator that you can use. Simply put in your arrival date and anticipated departure date and it will tell you how many of your 90 days you have used. This calculator can be used for any country in the Schengen zone.
Longer stays
There is an excellent English language publication called The Local that has very good up to date advice on all things France related. They recently wrote about long stay visas which could be of interest to UK residents with holiday homes in France.
You can find the full detail here
Travelling with pets
Pet passports are no longer valid for bringing cats, dogs or ferrets to France. For each of these you will need:
Your pet to be microchipped
A valid rabies vaccination
An animal health certificate issued by your vet no more than 10 days before travel.
The certificate will be valid for 4 months for re-entry into the UK.
The latest government information can be found here.