A Winning Night!
Created: Friday, 25 October 2019
Written by Katherine O`Neill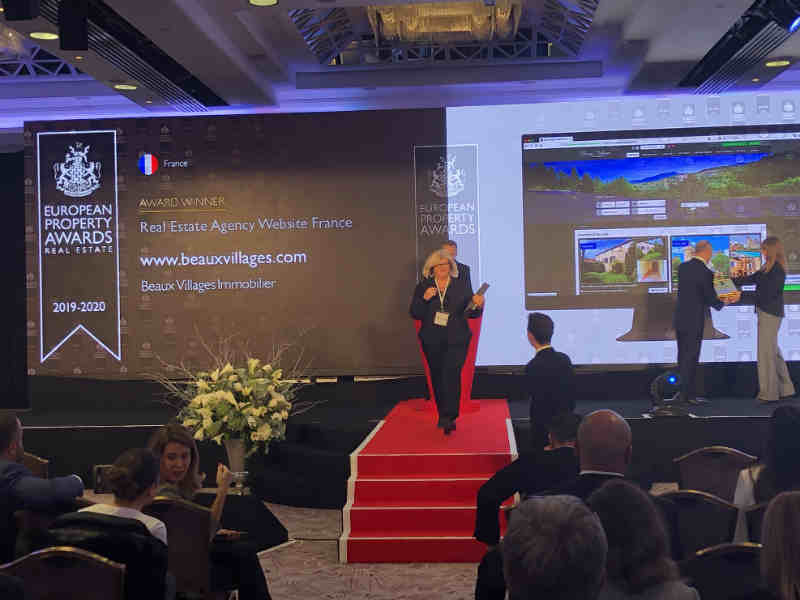 At a major event in central London last week we were thrilled to have our customer care ethos, our service levels, our website and our local offices recognized yet again as the Best In France!
Our sales and support teams are committed to making it easier, safer and more enjoyable to buy property in France.
And at the International Property Awards in London Beaux Villages Immobilier got the official seal of approval for the third year running when we picked up these two awards, including the prestigious 5 Star award for our agencies.
The awards are judged by a panel of 80 independent professionals including architects, interior designers and design consultants, headed by Lord Best and Lord Caithness. The awards are open to commercial and residential property experts from around the world including estate agencies, architects and hotel developers.
We look forward to seeing you in France and to sharing with you our award-winning service.