Ille-et-Vilaine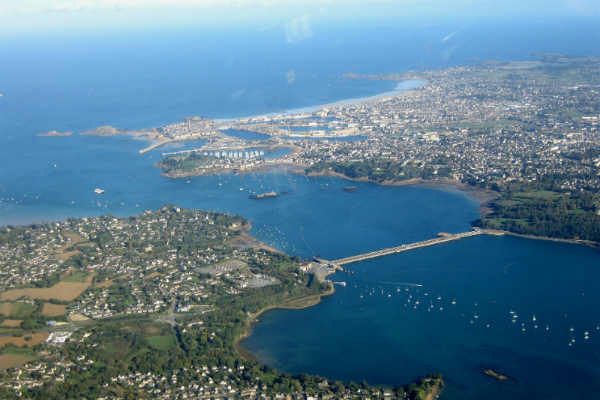 The most easterly of the Brittany departments, Ille-et-Vilaine is famed for its Emerald coast due to the vivid green seas.
St Malo is one of the most famous spots in this department. Don't overlook it as merely a ferry port. It has an impressive historical centre with extensive ramparts. Take in the excellent aquarium, too.
This is predominantly an 'inland' department with some fascinating towns to explore but before you head away from the sea try the seafood in Cancale.
The department is noted for its natural beauty with forests, lakes and nature reserves.
Fans of medieval architecture should head to Fougères where you will find one of the finest fortresses in Europe where the Duchy of Brittany defended its land from the French.
Vitré is another must-see with its colourful painted half-timbered buildings.
Somewhere on your travels try the galette-saucisse, a pancake-wrapped sausage, which is quite a local delicacy.
Ille-et-Vilaine fact file:
Land area: 6 775 square kilometres
Population: 1 020 000
Key towns: Rennes, St Malo, Fougères, Dinard, Vitré, Cancale
Local property styles: fisherman's cottages, big and beautiful stone farmhouses and the coastal Malouiniere houses with their high chimneys and slate roofs.