Eure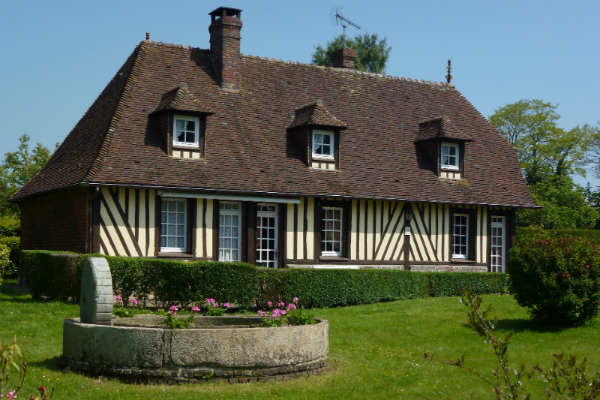 Eure is part of Upper Normandy, and - one of the 'original 83 Departments - is largely surrounded by others, just barely touching the coast, and rising from sea level to nearly 250 metres at its highest point.
Wooded plateaux meet valleys and tributaries of the famous Seine river.
Much of the area is agricultural, and this blends happily with easy access to Paris.
Eure fact file:
Land area: Just over 6 000 square kilometres
Population: 595 000
Key towns: Évreux, Giverny offers Claude Monet's house amongst its other delights
Also Les Andelys and Bernay
Local property styles:
Think classical half-timbered black and white panelling and stone longères. You'll find more modern styles nearer the coast and around towns.