Landes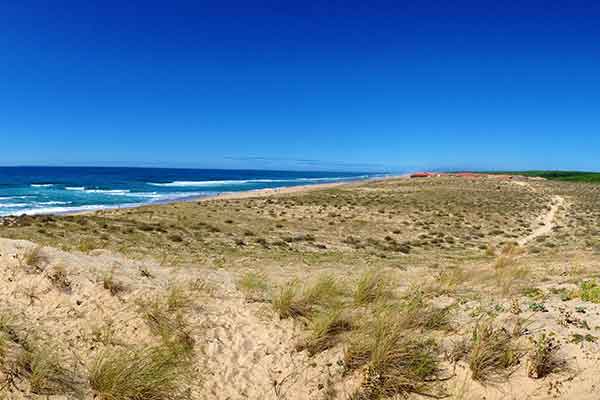 Once a major sheep farming area where shepherds travelled the marshes on stilts, the Landes is
now home to an impressive maritime pine forest. With a mild climate thanks to its position on the Atlantic, the Landes also boasts the longest beach in Europe – the Côte d'Argent.
Mile after mile of white sand means that you can always find a quiet spot, while the rolling Atlantic waves have made towns such as Mimizan and Hossegor a magnet for surfers.
For nature-lovers spring and autumn bring the sight of the common cranes breaking their long migration, between Germany and Scandinavia in the north and Spain in the south, on the lakes of the Landes. It's a magnificent sight to see them arrive or depart in their long skeins, calling to each other as they go.
Landes fact file
Land area: 9243 square kilometres
Population: 367 492
Population density: 40/km²
Main town: Mont de Marsan
Local property styles
Landaise houses have a lower pitched roof which often projects to form a canopy over the front door.