Hérault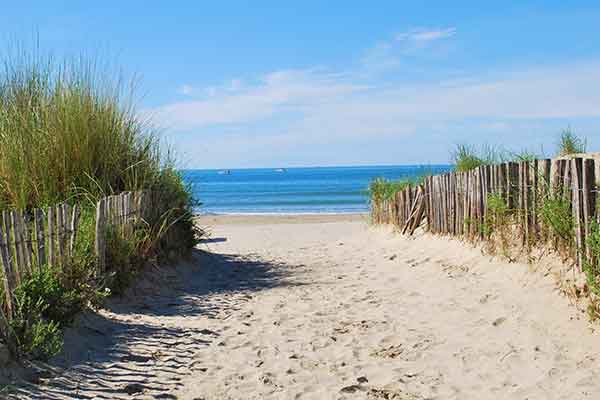 Seaside, countryside, vineyard or mountains? Choose the atmosphere that pleases you for your holiday! Whether you're soaking up the rays on the beach or walking through the beautiful landscapes of the Parc Naturel Régional du Haut Languedoc, there's a lot to love about the Hérault. There are festivals to be enjoyed in the cities and 7 destinations to be discovered for sports, hiking, relaxing and discovering local products and geology.
In the Hérault you will find exquisite countryside between the stone cabins and villas, traditional washing-places and fountains that reflect the rich history of this region, with the sea always nearby. In the southern countryside on the plains of the Languedoc between scrubland and vineyards you will find thyme, bay trees, savoury plants, rosemary, sage, figs, cicadas during siesta time or crickets in the evening, vineyards, olive groves, dry stone walls, abbeys, small churches and crosses.
To the west of the Hérault, between the wine-making plains and the Mediterranean, Béziers is crossed by the Orb and the Canal du Midi. For a change of scenery, discover the Pic St Loup, 30 minutes from Montpellier in the Haute Vallée de l'Hérault, to the south of the Cévennes.
Hérault Fact file
Land area: 6 224 km2
Population: 1 080 823
Population density: 171/km2
Main town: Montpellier
Local property styles
Mazets (villas) and capitelles in the backcountry, fishermen's houses, flats on the coast and mansions will satisfy all the lovers of the Languedoc.