Gers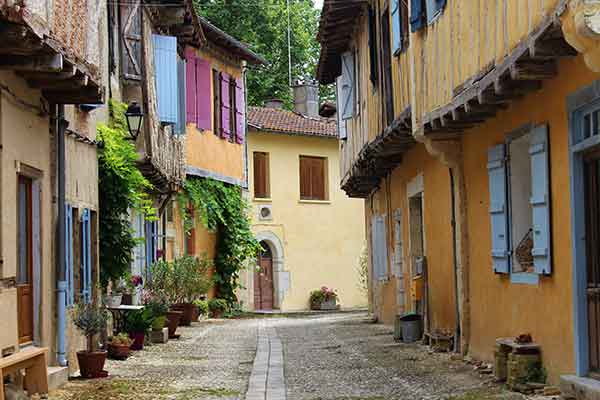 The sleepy, peaceful department of the Gers came into being during the French revolution and was created from parts of the ancient provinces of Guyenne and Gascony.
The area is largely agricultural and food-lovers will find themselves spoilt for choice with local specialities including Armagnac brandy, the (mainly white) wines of Cotes de Gascogne, Floc de Gascogne (an aperitif similar to the Pineau of the Charente department), foie gras and wild mushrooms.
Don't-miss towns in the Gers include Larresingle, one of the official most beautiful towns in France, Lectoure, an ancient town perched on a rocky outcrop and Condom, an important town on the pilgrim route to Santiago de Compostela.

Gers fact file
Land area: 6257 square kilometres
Population: 172 335
Population density: 28/km²
Main town: Auch
Local property styles
There are some magnificent grand country houses in the Gers (think British Georgian to get an idea) but also ancient villages with stone and timbered medieval properties for lovers of all things old.