Alpes-de-Haute-Provence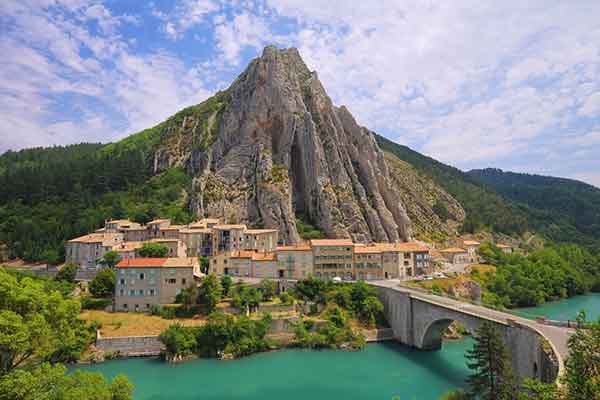 Locals are Bas Alpins or Bas Alpines. A third of all properties are secondary homes and the overall population density is amongst the lowest in France. The department is divided into 3 areas of Haute Provence (a third of the area but two-thirds of the population), Lower Alps of valleys and really remote villages, and High Alps with skiing.
In broad terms a mountain climate brings fresh dry winters and very hot summers with thunderstorms. Infrequent but heavy rain. Think drama !
Key towns:
Digne-les-Bains
Sisteron
Peipin
Manosque
Fact file
Land area: just under 7,000 square kilometres
Population: just over 161,000
Population density: 23/km²
Local property styles
The valleys are dotted with typical chalets. For more formal architecture head to one of the towns.