Alpes-Maritimes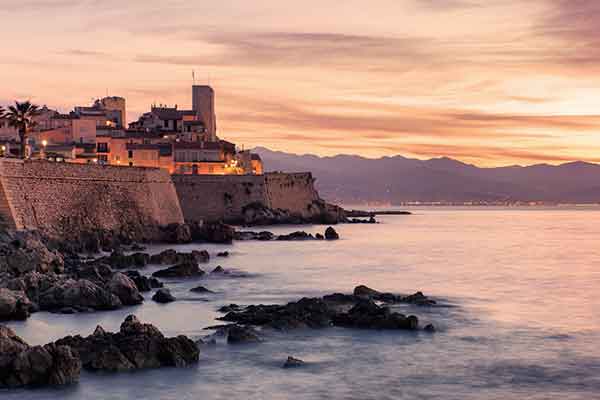 As the name suggests, we're now on the coast in the lee of the mountains where France meets Italy (pop over the border for a little shopping!). The Alpes-Maritimes is mostly about the Cote d'Azur. It surrounds the principality of Monaco and these well-known coastal areas are buzzing throughout the summer. Turn inland to discover a mountain climate (ski in the winter!), more peaceful roads and a rugged landscape dotted with characterful villages.
Climate wise, you are offered - statistically - 320 days of sunshine a year. Consequently, tourism and the service industry is a major way of life.
Key towns:
Nice
Cannes
Antibes
Juan-les-Pins
Saint-Jean-Cap-Ferrat
Fact file
Land area: about 4,300 square kilometres
Population: just over one million
Population density: 252/km²
Local property styles
If your budget allows you'll find some of the most splendid coastal properties, some hugging the cliffs and overhanging the sea. But there is choice at lower prices with town houses and apartments.