Vaucluse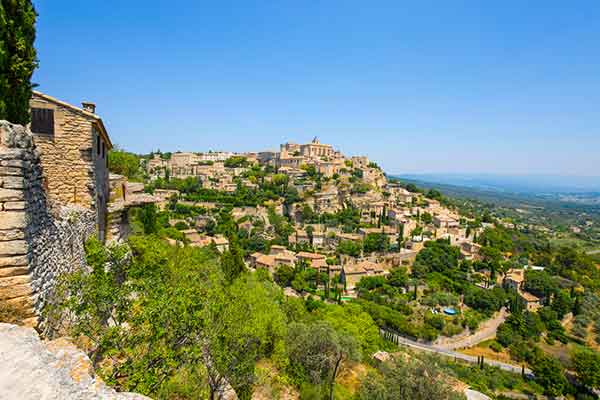 The Vaucluse is entirely inland and may consequently be slightly less well known than some of it is shiny coastal neighbours. Excellent!! It is home to the western half of the Luberon. It offers fabulous countryside and stunning towns. It's a year-round place to live, and a great place to visit.
But it is not remote thanks to connections to the TGV network and an airport at departmental capital Avignon.
And in the hills gems sits one of the Beaux Villages de France, Gordes, with its arty connections and Mont Ventoux for the outdoors types.
And Les Alpilles, a range of low limestone mountains rising from the Rhone valley, and home to rare birds of prey, pine, oak, almonds and olives.
The varied landscape means a variety of climate types depending on precisely where you are!
Key towns
Avignon
Apt
Carpentras
Orange.
Gordes
Fact file
Land area: about 3,500 square kilometres,
Population: just over 550,000
Population density: 151/km²
Local property styles
In the country think charming white stone farmhouses and cottages, often draped with vines and bougainvillea. Towns offer more formal, classically proportioned buildings with high-ceilinged houses and apartments.