The largest network of solar street lights in Europe is in Agen!
In the News
Written by Hélène Rouquier , Friday, 03 February 2023
---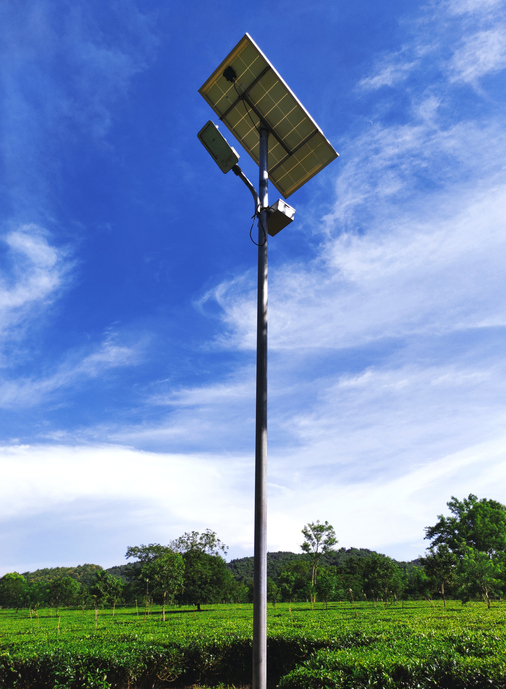 Greater Agen, comprising 44 municipalities, will renew its network of street lights. In an effort to preserve the environment and keep energy costs down, greater Agen has been working since 2018 to implement the PEEEPS. This is an Energy Saving Plan for Street and Traffic Lights which consists in modernising the network of street lamps. The eco-friendly investment program launched in 2022 and has made Agen the municipality with the largest network of solar street lights in Europe.
The program plans to replace 7000 outdated street lights with around 6000 solar lamps for the same surface, so there will be around a 14% reduction in the number of lamps as well as an improvement to the quality of the lighting. The lamps are made in the Lot-et-Garonne department by the company Fanroche Lighting, which is a world leader in public solar lighting and has a production site in greater Agen. The company has full control over the value chain of its products (design, solar and photometric research, manufacturing, installation, maintenance) and guarantees that each product is "made in France".
With an increase in energy prices, this plan aims to keep energy bills down, improve the quality of lighting and preserve local biodiversity. Furthermore switching the lights off for 5 to 7 hours per night also allows to save more than 45% in energy consumption. From 2026 onwards, annual consumption in the greater Agen area should decrease by 30% which equates to approximately 2.8 million kWh saved.
Agen, in position 16th out of 319 in the annual best town or village to live in ranking, offers many restaurants, cultural events and commercial zones. Agen has attractive property prices, is only 2 hours from the ocean and the mountains and is only 3 hours by train to Paris. Since the pandemic, larger cities do not offer the same quality of living as smaller cities or towns which are relatively close to big cities do. They are often less noisy, stressful and polluted and it is possible to find larger properties with a garden and good transport links. If your working habits and property requirements have changed since the pandemic, or you just fancy a move, then you may also be interested in the energy efficiency of different properties and what local authorities are doing to preserve the environment.
Thinking of selling? Remember to get an expert to complete the DPE energy diagnostic check of your property. It is mandatory that you inform the buyers of any work which may need to be done to make the property more energy efficient. Our independent property consultants will assist you as a vendor and ensure all of the required legal documents to put your property on the market are in order. Looking to buy? The DPE energy diagnostic check is designed to help you. Remember to get advice from your property consultant who can help you every step of the way. Does the Agen area appeal to you? Then call into our agency in Nérac or Montaigu de Quercy where a member of our team will help you find your dream home!
Don't hesitate to get in touch with us or to visit one of our agencies. A member of our team will answer your questions, or put you in touch with someone who can. Otherwise, visit our website and start looking for your dream property!
---