Could the 90 day rule change for Britons visiting France?
Category: In the News
Created: Friday, 10 March 2023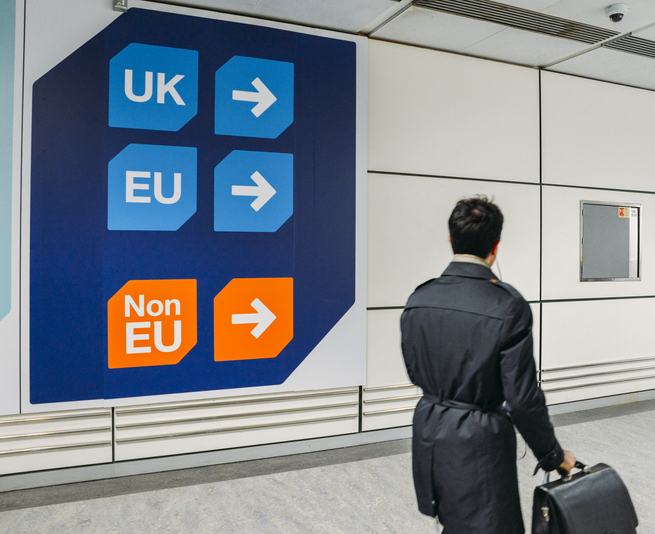 Over the past few years, there has been lots of talk about the "90 day rule" for Britons wishing to visit the EU. But what does this actually mean? Under European legislation, as British citizens no longer benefit from freedom of movement within the European Union, they can only spend 90 out of 180 days in the Schengen area. The Schengen area includes all EU countries except for Bulgaria, Croatia, Cyprus, Ireland and Romania, and it also includes Iceland, Liechtenstein, Norway and Switzerland. It can sometimes be a bit tricky to calculate how much time you have spent in the Schengen area during the past 180 days, but you can use this handy calculator to help ensure you are within the rules!
Whilst a few exceptions exist as to why you could overstay, these are quite rare and mainly for reasons relating to illness or being unable to travel. If you are found to have overstayed your 90 days without permission, you could be fined so make sure you keep count of your days spent in the Schengen area.
Second home owners who are looking to split their time between the UK and France and wish to spend more than 90 days out 180 in France can no longer do this, unless they apply for a visa from the UK before travelling. There has therefore been talk about a change in the rules so that second home owners can spend more time in their holiday homes. Whilst this may be popular among some Britons and even some French politicians, it does not actually depend on France alone but on the EU as it is European legislation which regulates the 90 day rule. Some concern has been raised by Spanish authorities on the consequences of the 90 day rule for Spain, although, no formal proceedings have been undertaken as of yet to try and change the rule.
However, even under the current rules you can still spend up to 6 months per year in your second home which means you can still enjoy the wonderful perks of having a lovely holiday home in France!
If you are thinking of relocating or investing in a second property in France, don't hesitate to get in touch or visit one of our agencies. A member of our team will be able to answer your questions or put you in touch with someone who can. Otherwise you can check out our website to start searching for your dream home!
---