Choose your French home to be close to your favourite foods
Lifestyle
Written by Callum Holmes , Thursday, 22 December 2022
---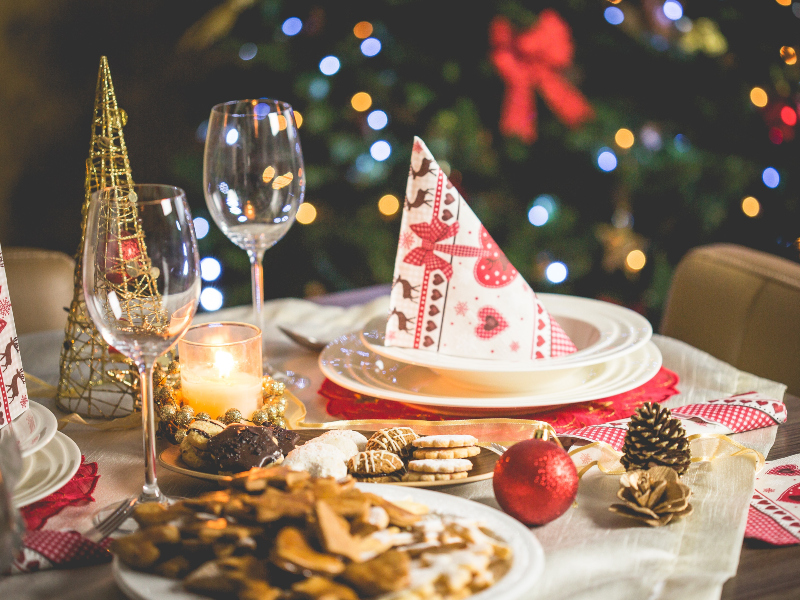 The south west of France is famed for its food and quite rightly too. The region is blessed with the highest quality ingredients and a long history of making the very best of them. Duck and goose, walnuts and hazelnuts, melons, tomatoes and plums are plentiful throughout the region. Some have seasonal peaks, others are available year round in their raw form or preserved to be enjoyed throughout the year. Whatever your taste, there are worse reasons to choose a department than to be in close proximity to some of your favourite foods.
Charente-Maritime
As you would expect, the Charente-Maritime is seafood heaven and anyone who enjoys mussels, crab, razor clams and whelks will have a field day. In particular, the series of islands off the coast near La Rochelle (including the Ile d'Oleron and Ile de Ré) are famed for their oysters. Traditional advice if that if there is an R in the month it's safe to eat oysters. That holds true for the wild gathered shellfish but farmed oysters are good year round.
If you haven't been able to bring yourself to try oysters before, I can't recommend highly enough starting with them grilled.
Quick Christmas recipe: Open the oysters and drain out the salty liquid. Mix a teaspoon of curry powder with a 250g pot of creme fraiche and some pepper (there should be no need for salt). Cover the oysters with a good spoonful of the creme fraiche and top with grated cheese. Put under a hot grill until the cheese is browned and bubbling. Eat with a hunk of crusty bread to mop up the juices.
To Drink: Oysters call for something dry and white and, as it's Christmas, what better than a glass of champagne?
Gironde
There are a few specialities of the Gironde, one very everyday, one an occasional treat and one absolutely for high days and holidays, and both are worth a focus.
Marmande is the tomato hot-spot of France and even has its own tomato type. Marmande tomatoes are a heritage type of beefsteak tomato; huge, juicy and with an irregular 'cushion' shape. They are at their peak, of course, in summer but if you buy them when they are cheap and plentiful there are plenty of ways to enjoy them through the winter. Pasta sauces and soups can be bottled or frozen. Halve and roast the tomatoes with garlic and a little seasoning and then freeze to use in casseroles or on pizzas.
If you visit Bordeaux be sure to drop in at one of the Baillardran bakeries that specialise in cannelés. These sticky, rum and vanilla flavoured cakes are dangerously moreish but have to be sampled.
At the other end of the scale is Gironde caviar. At the beginning of the 20th century, Russian immigrants arrived near Bordeaux and encouraged the local fishermen to harvest sturgeon for their eggs rather than their meat. Caviar is still produced in the region and costs from €35 for 20g.
Quick Christmas recipe: Keep the caviar very cold. At these prices it's best to spin it out a little by toasting some blinis and adding a spoonful of creme fraiche. Top with a small amount of caviar and enjoy!
To drink: Look for a Bordeaux Sauvignon blanc; crisp, fresh but fruity!
Aude
When winter draws on there is one go-to recipe that steals the show. Cassoulet is the ultimate cold-weather dish, guaranteed to feed the stomach and the soul. A rich mix of beans, duck or goose, Toulouse sausage, pork and garlic comes to the table crowned with a dark crust of parsley and breadcrumbs. Great fuel for a brisk and chilly winter walk!
Quick Christmas recipe: there's really no such thing as a quick cassoulet! BBC Good Food has some excellent recipes if you want to give it a try. Make it with goose for a special seasonal version.
To Drink: Try a hearty red wine from the Minervois or Corbières areas
Dordogne
Truffles, duck and walnuts are the backbone of the Dordogne's foodie heaven.
Sprinkled on salads, baked into chocolatey tarts, coated with caramel or chocolate in the local chocolaterie, or chopped into a paté, the walnuts cover all the bases, sweet and savoury.
Buy a house in the Dordogne and you are likely never to have to buy walnuts again - if you don't have a tree yourself, your neighbours almost certainly will and sharing surplus is the name of the neighbourly game.
Quick Christmas recipe: No Christmas cheese board worth its salt comes to the table without a well-dressed salad. Rip up a mix of plain green leaves, add a handful of walnut pieces (toasted if you prefer) and dress simply with white wine vinegar and walnut oil. The oil can be quite strong so you might mix half and half with a plainer vegetable oil.
To drink: The rule of thumb is that local cheeses go well with local wines. Another rule is that blue cheese tends to kill red wines and they might be better with a slightly sweeter white.
Aveyron
Famed for its craggy landscape and deep gorges this department is a feast for the eyes. It's not without its charms when it comes to food either. Chilly days call for carbs and what could be better than the hearty mix of mashed potato, cream, cheese, butter and garlic known as Aligot.
Quick Christmas recipe: boil and mash a kilo of potatoes with salt, pepper and butter. Heat 6cl creme fraiche with one crushed clove of garlic - do not boil. Pour hot cream on the potatoes over a low heat and add about 250g of grated Tomme d'Auvergne or Cantal cheese a bit at a time. Keep beating until smooth and glossy.
To drink: Try the very local Marcillac red wine made from the unique Fer vines of the area.
Tarn-et-Garonne & Lot-et-Garonne
This is the land of tarts. Apple tarts in particular and one special apple tart called a Tourtière. A pastry base is filled with apples and rum with ruffled layers of crispy filo on top. The wife of the Maire of Tournon d'Agenais makes absolutely the best version and there is a whole day in the middle of August in celebration of the tourtière where you can watch a demonstration of the making and buy the results.
Another real speciality is a grape called Chasselas. Small, round, golden and honey-sweet, these grapes are a table variety also used for wine. Chicken cooked with Chasselas is a delicious treat. Look for Muscat grapes if you can't find Chasselas.
Quick Christmas recipe: Brown some lardons and shallots. Add 4 chicken breasts and cook for 15 minutes. Remove the chicken and shallots and deglaze the pan with a glass of sweet wine. Return the chicken and shallots to the pan along with 500g of de-seeded grapes and cook for 10 minutes. Season and serve with wild rice.
To drink: A Pinot Gris from the Alsace works well.
Article written by Julie Savills for France Property News Magazine. First published in December 2020.
---