Candlemas - the French Pancake Day
Lifestyle
Written by Hélène Rouquier , Monday, 30 January 2023
---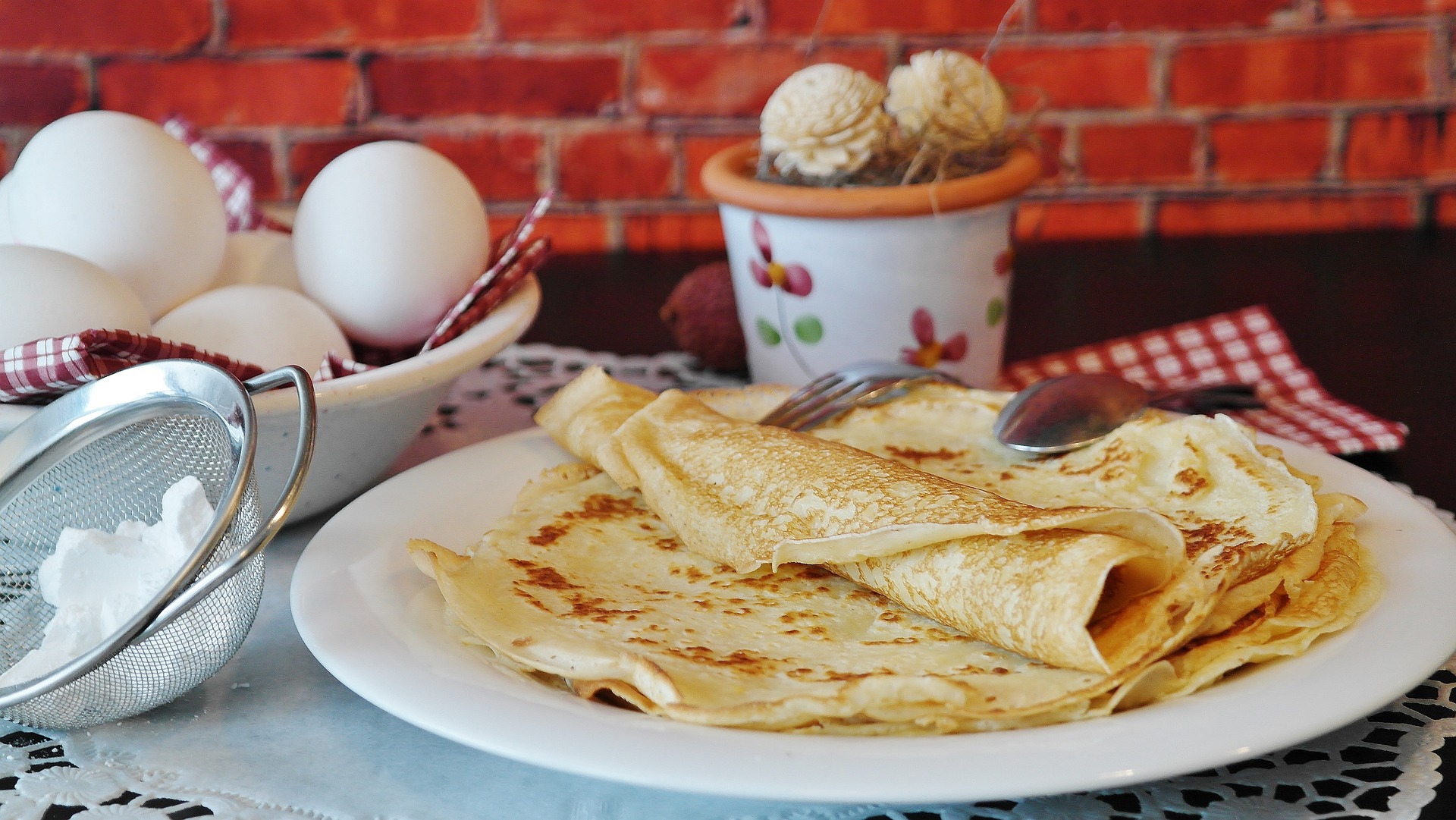 Instead of celebrating Pancake Day on 21st February like in the UK, the French will celebrate Candlemas on Thursday 2nd February. Not just the date changes though, a British pancake may look like a French crêpe but they actually tend to be slightly thicker!
Candlemas is a French tradition. The pancakes will be round and golden and are representative of the sun and the days getting longer and longer. Nature is beginning to come out of hibernation, sheep are giving birth and milk is flowing. The end of winter is also the moment to plant those first seeds, and the flour used to make those pancakes is a symbol of the prosperity to come in the year ahead. Old myths would have you believe that those who don't make pancakes on Candlemas would have bad wheat all year round - so don't forget to make yours!
And if you like to follow tradition to the letter, you must flip the first pancake with your right hand whilst holding a piece of gold in your left hand if you wish to have money all year long!
With Candlemas being synonymous with new beginnings, it is time to start some new projects!
Looking to invest? Then don't hesitate to get in touch with us or to visit one of our agencies. A member of our team will be able to answer any questions you may have, or put you in contact with someone who can. Otherwise, head over to our website and start looking for your dream property!
---