Winter bloomers!
Category: The Good Life
Created: Thursday, 02 March 2023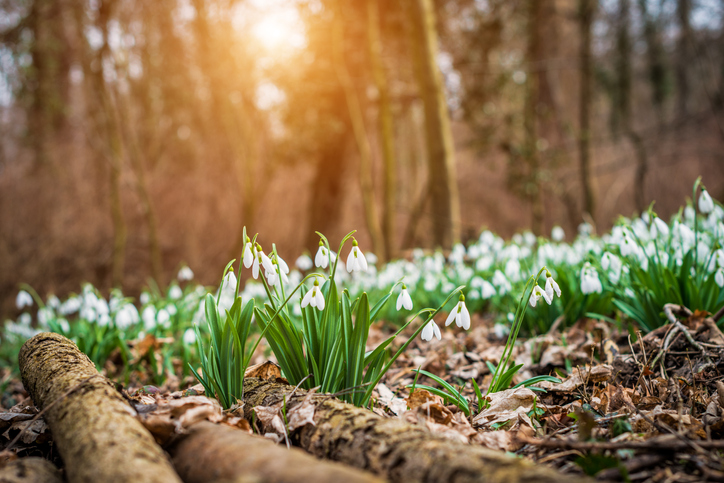 If you are finding that the late winter months are starting to drag on a bit, then we have the perfect solution to brighten up the days. The period between Christmas and spring can always feel a bit long, the winter holiday excitement has passed, and yet the warmth and sun are yet to return on a daily basis. But what better way to perk yourself up than by planting some stunning winter flowers?
There's no reason for your garden to look as dull as the winter sky in the run-up to spring.. So why not pop on a warm hat, dig out the gardening gloves, slip those wellies on and head out to get your garden looking spring worthy!
As we approach spring, there will be more and more opportunities to sit outside and enjoy your garden as the days steadily get warmer and longer. Wouldn't it be lovely to sip on a warm cup of tea whilst inhaling the scent of Daphne, a lovely pink and purple shrub which flowers in February and March? Or, immerse yourself in summery colours with Mahonias. Their vibrant, yellow flowers will make you feel as if summer has come early throughout the whole winter season! Our top tip: plant your Daphne shrubs and Mahonias in pots so that you can switch them out when they are no longer in flower. Not all plants can be planted in pots and switched around depending on the season though, like climber plants for example. Whilst deciding how to landscape your garden so that it is colourful all year round, you could choose a climber like the winter clematis, which will flower during the winter and offer foliage throughout the summer. The Jingle Bells variety with its citrus fragrance will be the perfect accompaniment for those first apéritifs in the sun!
Whilst talking about winter flowers though, it would be impossible not to include two winter staples: Hellebores - whose delicate appearance shouldn't fool you, this flower is as resilient as they come and a personal favourite, snowdrops! Timelessly elegant, snowdrops are sure to get a few compliments from your visitors this winter.
Our personal favourites for winter colour:
The winter jasmine will look lovely both as a climber plant or spreading over the sides of a pot (which is also helpful to switch this plant over when it isn't blooming).
Attract winter-active bumblebees with winter honeysuckle!
An absolute must have for flower beds are pansies. They might be a more common garden plant but they are low growing and their large flowers will be a welcome addition of vibrant colour to any garden during the winter months.
The dainty but hardy cyclamen coum will look lovely and add a bit of colour at the base of trees or shrubs. These could be the perfect addition to a woodland area!
If you are a fan of buttercups like us, then winter aconites will most definitely find a spot in your garden.
A personal favourite of mine are flowering heathers. These can be planted in pots and are brilliant for a terrace space or balcony.
A traditional must have that you can't go wrong with are English primroses.
A more unusual favourite is witch hazel. With the exception of the common witch hazel, most flower in the winter, and be sure to leave plenty of room for this plant as they can grow quite large with some fully grown trees reaching 20 feet!
Sarcocca confusa, also known as sweet box, are also an excellent winter flower. They are quite a diverse flower as they offer foliage, delicate ivory flowers and a lovely vanilla scent.
Consider adding a sweetly scented shrub honeysuckle. Some varieties will start flowering from late January and their small flowers pack a big scent punch!

Are you looking for a new home with a beautiful garden you can turn into a winter paradise? Then don't hesitate to get in touch with us or to visit one of our agencies. A member of our team will be able to answer any questions you may have, or put you in contact with someone who can. Otherwise, head on over to our website and start looking for your dream property!
---