Awards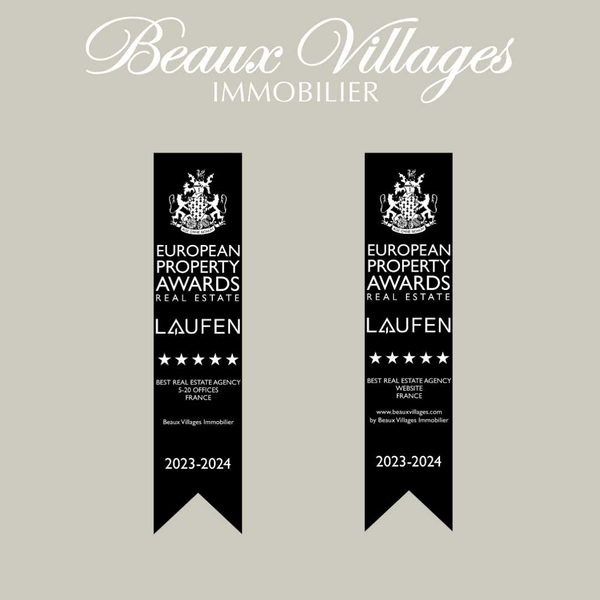 Beaux Villages Immobilier has again been recognised for its quality service and initiatives with prestigious awards at the annual International Property Awards. We're proud of the results and what that means to you, our buyers and sellers:
Quality and service
The reviews on our website and on Google speak volumes about the service offered to clients.
Our industry accredited training team ensures that our consultants have skills and knowledge over and above the statutory requirements.
Speed and effectiveness
We value your time and go the extra mile to speed up the process from enquiry to sale or purchase.
We inject extra value to every step including salaried support people in every office who are usually available during office hours
Our award-winning marketing team reaches buyers across the globe.
Accessibility and initiative
Our unique BVI+ service allows buyers to sign up and receive exact property locations, which are not readily available in this multi-listing industry.
Vendors can log into our database and see what we are doing on their behalf.
The Friends of BVI initiative encourages those in our local and international community to refer in buyers and sellers and share in our success.
Sellers can upload basic details of their property directly to our website and get in immediate touch with a Property Consultant .
As the exclusive associate in south-west France for Savills, BVI has a global reach in the world of quality estate agency.
2023 - 2024
Best Real Estate Agency 5-20 Offices, France

Best Real Estate Agency Website, France
2022 - 2023
Best Real Estate Agency 5-20 Offices, France

Best Real Estate Agency Website, France
2021 - 2022
Best Real Estate Agency 5-20 Offices, France

Best Real Estate Agency Website, France
2020 - 2021
Best Real Estate Agency 5-20 Offices, France

Best Real Estate Agency Website, France
2019 - 2020
Best Real Estate Agency 5-20 Offices, France

Best Real Estate Agency Website, France

Best Real Estate Agency 5-20 Offices, Europe
2018 - 2019
Best Real Estate Agency 5-20 Offices, France

Best Real Estate Agency Website, France
2017 - 2018
Best Real Estate Agency 5-20 Offices, France

Best Real Estate Agency Website, France
---