Download Brochure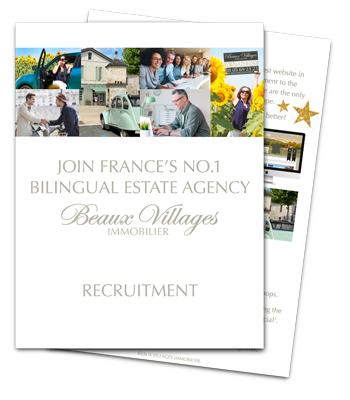 Please fill in some basic details below to request your recruitment brochure. You can get a taste of who we are, what we offer and what it's like to work with France's No.1 Bilingual Estate Agency.
No obligation and confidentiality assured.
Feel free to contact recruitment@beauxvillages.com if you have any further questions.