Estate Agency in Cordes-sur-Ciel
Our estate agency at Cordes-sur-Ciel has a wide range of properties for sale in the village and the surrounding areas of the Tarn. Our agency opened in 2017 in Les Cabannes, which is at the foot of Cordes-sur-Ciel and within walking distance of the historic village centre on the hill.
If you are looking to buy a property in the area, the team are ready to help. They can also provide a market appraisal for your property if you are considering selling. Simply give them a call, email, or drop into the agency.
Beaux Villages Immobilier sells properties across the whole of South West France. Click here to see all our agency locations.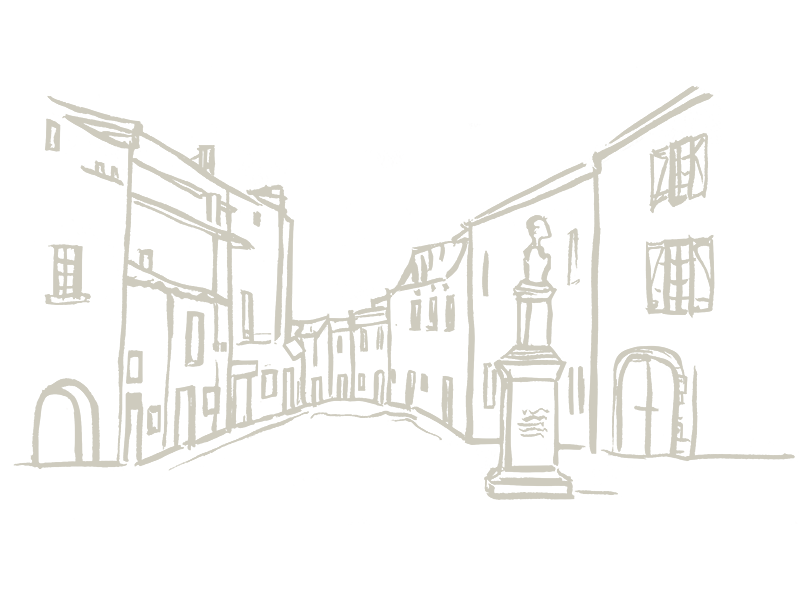 Address
25 Promenade d'Autan
81170 Les Cabannes
Tarn


Opening Hours
Tuesday to Thursday 9am - 1pm, 2pm - 5pm
Phone
+33 (0)5 56 71 36 59
+33 (0)8 05 69 23 23 Free from FRANCE
+44 (0)800 270 0101 Free from the UK


Email
---
End of content
No more pages to load
What is there to see and do in Cordes-sur-Ciel?
Cordes-sur-Ciel is a mediaeval village and home to impressive gothic architecture. The village is a very well preserved bastide and it is ranked among the Plus Beaux Villages de France (the Most Beautiful Villages in France). It is best to explore the village on foot, the narrow streets are lined with beautiful buildings to admire. On the main square, there is a covered market hall dating from the 14th century. Some of the most impressive buildings in Cordes-sur-Ciel are the Maison du Grand Fauconnier which is opposite the covered market hall, the Maison Prunet and the Maison Carrié-Boyer. The village has several rows of fortifications and gates such as the Porte des Orneaux, the Portail Peint and the Porte de l'Horloge. Cordes-sur-Ciel has an excellent offering of cultural activities and is home to the Modern and Contemporary Art Museum, the Charles Portal Museum where you can learn all about the history of the village and the Musée Les Arts du Sucre et du Chocolat which is an exhibition dedicated to sugar and chocolate.
What events take place in Cordes-sur-Ciel?
A weekly market takes place every Saturday morning on Place de la Bouteillerie. An annual mediaeval festival, the Fêtes du Grand Fauconnier, is held during July; costume parades, banquets, a market and other activities are organised. A music festival also takes place each July called Festival Cordes-sur-Ciel. A wide range of concerts, conferences and exhibitions are organised throughout the year in Cordes-sur-Ciel, creating a varied cultural agenda.
What is there to see and do in Tarn and the surrounding areas of Cordes-sur-Ciel?
Within the dramatic department of the Tarn, one feels a sense of the south west meeting south east. Architectural styles meet, and the climate from west to east, and north to south, are often quite different, with the Lacaune mountains in the east and contrasting plateaux in the west. Roads are often winding and the pace of life is necessarily slower. Limestone and sandstone foothills, with granite peaks; this is serious rugby country; frontier-land.
The capital Albi (25 km), birthplace and museum to Toulouse Lautrec (he produced 7000 works in a 20 year career, and died aged 36) boasts a magnificent brick cathedral on the river, as well as modern shopping facilities. Gaillac (25 km) and Castres (71 km) are larger towns, Castelnau-de-Montmiral (22 km) and Najac (26 km), both classed among the Plus Beaux Villages de France, are absolutely unmissable go-to visits.
What amenities are near Cordes-sur-Ciel?
Cordes-sur-Ciel is a rural village but it is well located and is within close proximity to larger cities with excellent shopping facilities and international transportation links.
Cordes-Vindrac train station (5 km)
Toulouse airport (92 km)
Rodez-Marcillac airport (95 km)
Carcassonne airport (136 km )
Nearest towns: Albi, Gaillac, Montauban
Nearest cities: Toulouse
Get an expert insider's view of the Cordes-sur-Ciel agency of Beaux Villages Immobilier. Our experienced property consultant, Laura Croxford, offers her personal tips to help you discover a bit more about the types of property available in the area.
What are the typical features of properties in Cordes-sur-Ciel?
The properties in Cordes-sur-Ciel are generally white stone properties, and the tiles used in this area are mainly tuiles canals or Roman tiles. Due to its long history, there are lots of gothic and renaissance properties in Cordes-sur-Ciel.
What is the average cost of properties in Cordes-sur-Ciel?
There is a wide range of properties all at different costs in this area. We have properties on market that range from 70 000€ to 850 000€.
The average cost of a property around this area would possibly be between 300 000€ and 500 000€, especially in Cordes-sur-Ciel itself.
Give us a best-kept secret about Cordes-sur-Ciel
Cordes-sur-Ciel is famous for its tapestries and its tapestry shops, it is a very arty and creative village and there are also lots of jewellery shops here.
What are the local market trends in Cordes-sur-Ciel? Are there many properties on the market? Is the local area increasingly popular?
The area has always been popular, and some properties can be sold in record times which is a testament to the popularity of the region. Due to the artistic nature of the village, it is particularly popular with creative people, especially as there is gallery space here.
We also have properties within the commuting belt of Toulouse which are ideal for those who want to live in the countryside but work in the city! And then there are all of the very popular and lovely villages nearby such as Lisle-sur-Tarn.