Compagnie Immobilière Charentaise and Beaux Villages Immobilier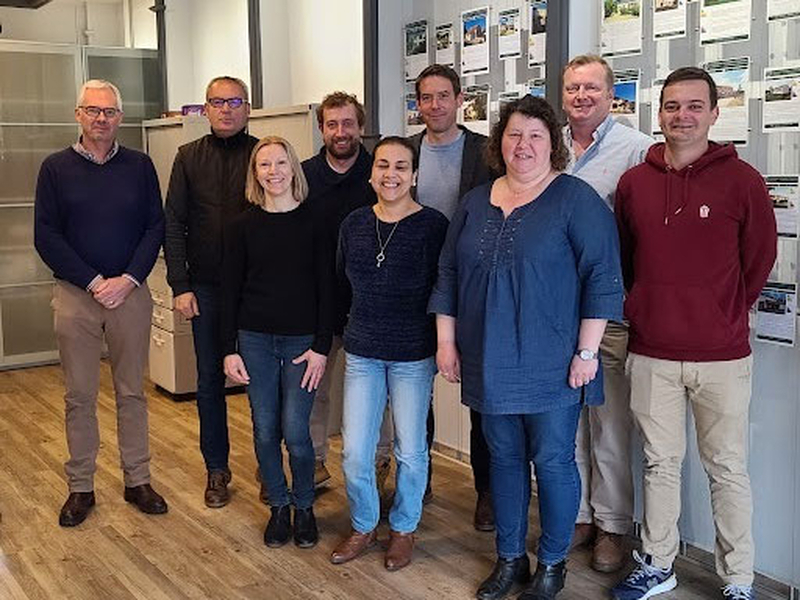 Beaux Villages Immobilier is delighted to have joined forces with the expert team of Compagnie Immobilière Charentaise in Ruffec.
The team has unparalleled local knowledge; invaluable to buyers and sellers alike.
You will find their portfolio of properties for sale in the Ruffec area below and you can spread your search wider by going to our Buy page.
We look forward to meeting you to discuss your sale or purchase!
Pictured, the team at Compagnie Immobilière Charentaise (L-R):
Douglas Hines, Bertrand Foubert, Clare Rolt, Landry Bossard, Rachida Low, James Rolt, Duncan Worboyes,
Christelle Lièvre and Antoine Foubert
Results 1 - 30 of 109
Villiers-le-Roux, Charente
Ruffec, Charente
Bernac, Charente
Villefagnan, Charente
Val-de-Bonnieure, Charente