Estate Agency in Nérac
Our estate agency in Nérac has a wide range of properties for sale in the village and the surrounding areas of the Lot-et-Garonne. We took over an empty shop in the village in 2022 to accommodate our growing local team.
If you are looking to buy a property in the area, the team are ready to help. They can also provide a market appraisal for your property if you are considering selling. Simply give them a call, email, or drop into the agency.
Beaux Villages Immobilier sells properties across the whole of South West France. Click here to see all our agency locations.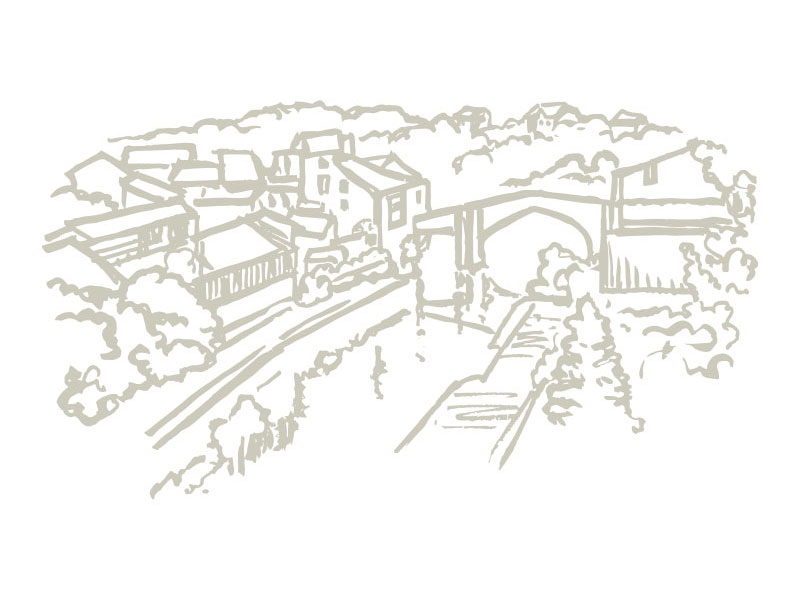 Address
7 rue Marcadieu
47600 Nérac
Lot-et-Garonne


Opening Hours
Monday to Friday 9am - 12pm, 2pm - 5.30pm
Phone
+33 (0)5 56 71 36 59
+33 (0)8 05 69 23 23 Free from France
+44 (0)800 270 0101 Free from the UK


Email
---
End of content
No more pages to load
What is there to see and do in Nérac?
Nérac is a pretty town built along the Baïse river. The town is home to several mediaeval buildings, but the main attraction is the Chateau Henri IV. The Chateau Henri IV is also a museum which will take you on a journey discovering both national and local history.
Nérac is home to two notable churches: the Church of Notre Dame and the Church of Saint-Nicolas.
The Parc de la Garenne, along the river, offers a lovely walk and several fountains to admire on a sunny day.
A fun day out for all the family is the Lud'O Parc, a water park open everyday during the summer months where great fun can be had by all!
Nérac is also the town that inspired the novel Chocolat written by Joanne Harris and published in 1999. If you are a fan of the book or of the film it inspired starring Juliette Binoche, Judi Dench and Johnny Depp, then it is definitely worth visiting the inspiration behind the story.
What events take place in Nérac?
Every Saturday morning, you will find a local market in Nérac, a popular weekly event with the locals!
On the second weekend of May, Nérac hosts an annual flower festival.
The Espace d'Albret offers different cultural events such as concerts and shows throughout the year.
What is there to see and do in the Lot-et-Garonne?
Agriculture is an essential part of the local economy and Lot-et-Garonne is famous for several regional specialities: the Pruneau d'Agen (which even has a dedicated museum), hazelnuts from the Vallée du Lot, succulent tomatoes from Marmande and strawberries grown in Val de Garonne.
The department also relies on tourism which means there is plenty going on and the area surrounding Nérac offers many local attractions such as the spa town Casteljaloux (30 km) or the riverside village Le Mas d'Agenais (38 km). Slightly further away, but definitely worth a visit are the villages of Penne d'Agenais (62 km) and Tournon d'Agenais (69 km).
What amenities are near Nérac?
Nérac might be a small riverside town, but it is very well situated, with excellent shopping facilities and transport links only a short drive away.
Agen LGV train station (27 km)
Toulouse airport (138 km)
Bergerac airport (102 km)
Bordeaux airport (132 km)
Nearest towns: Agen, Bergerac
Nearest cities: Toulouse, Bordeaux
The Nérac agency of Beaux Villages Immobilier covers the town centre and the surrounding rural areas. Our experienced property consultant, Daniel Taylor, offers his personal tips to help you discover a bit more about the types of property available in the area.
What are typical features of properties in Nérac?
Most properties in and around Nérac are traditional French properties built in stone. The stone can be slightly darker than that found in areas like Tournon d'Agenais or Montaigu-de-Quercy. Common features in properties in this area include swimming pools, water features and land. For horse lovers, there are more equestrian properties on offer in this area in comparison to other parts of the Lot-et-Garonne.
What is the average cost of properties in Nérac?
Properties in and around Nérac vary greatly in price, meaning there is a dream home for every budget. Properties range from lovely stone village houses worth around 80 000€ to superb country estates worth 2 million euros and more.
Give us a best kept secret about Nérac
Henri IV was a big fan of the area and he is rumoured to have had several mistresses, one of whose statue can be found in a park in Nérac.
Nérac is home to an excellent gin distillery called Le Grand Nez, it has won several awards and is called Le Grand Nez because Henri IV supposedly had a big nose!
There is also a very good chocolate shop in Nérac, La Cygale, reportedly the chocolate shop which the book and film Chocolat was based upon.
What is the local market tendency in Nérac? Are there many properties on the market? Is the local area increasingly popular?
Nérac is a historical town with a beautiful river. Its market has recently been voted one of the best in France. The town is therefore very popular among tourists. Many locals have invested in townhouses which they have transformed into seasonal and holiday rentals. Nérac is also strategically located as it is on the doorstep of Gers and the village of Condom, and only 25 minutes from the thermal town Casteljaloux and the holiday destination Centre Parcs. All of these contribute to making the attractive town increasingly popular, and the historic part of Nérac is particularly sought-after by Canadians, Americans and Australians.