Sharing France with you
Every week you'll find new stories, local and national events, comments, recipes and advice on this page. Click on the Archive button to see previous posts full of interesting information and links.
French website about Brexit
Julie Savill //

Friday, 29 March 2019
While the United Kingdom is delaying a decision on Brexit, the French government has created a website that answers many questions.
It includes each situation of each French (living in the United Kingdom) or British citizen.
The site is updated regularly. However the site is all in French, you can use deepl.com for translation.
You can find this site here.
Read more ...
Team Eymet's Télématin appearance
Katherine O`Neill //

Wednesday, 20 March 2019
This morning's broadcast on Télématin, well done to our Eymet team!
The French TV was looking for contributors to cover views on Brexit from France. Eymet was an ideal location with market day happening whilst Télématin was shooting (last Thursday).
Our team welcomed the TV crew with open arms and used their professional local knowledge to answer their questions.
Brexit in name only
Marion Beschet //

Tuesday, 19 March 2019
French Europe Minister Nathalie Loiseau has revealed she has named her cat Brexit. "He wakes me up every day meowing like mad because he wants to be let out, then when I open the door he just stands there, indecisive, then gives me a dirty look when I put him outside," she told Le Journal du Dimanche newspaper.
Featured in the Connexion newspaper.
...saving you time, money and disappointment
Katherine O`Neill //

Friday, 15 March 2019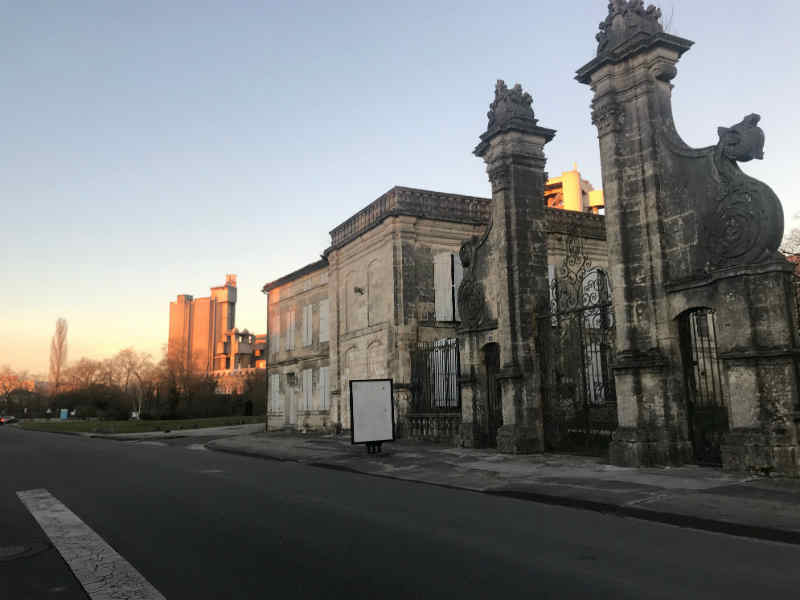 The truth, the whole truth...
It's easy to look at something online and not get the whole picture. A pretty cottage or a magnificent listed chateau can be artfully photographed to show it in the best light. But what is next door or at the bottom of the garden? This ancient but elegant pile has a cement factory as its closest neighbour. If we know something about the setting of a property that might affect your decision to visit we'll tell you ahead of time-saving you a trip and disappointment. Different things bother different people and it should be your decision to visit based on the best information we can provide
Do you know Father Moumout?
Marion Beschet //

Friday, 15 March 2019
Do you know "le Père Moumout"?
If you are in Montmorillon area this weekend, make sure you don't miss the carnival!
As every year, the Mayor of Montmorillon will give Father Moumout' the keys to the city that will become "Moumout'land" for the day.
A unique opportunity to disguise and caricature reality, to transform everyday life into a giant burst of laughter. Will the people of Moumout'land drift on the ice floe?
Read more ...
French TV in our Eymet office
Marion Beschet //

Thursday, 14 March 2019
This morning we received a visit from a television team for French TV show "Télématin" in our Eymet office.
The whole team took part in interviews about Brexit.
Watch us on France 2 from Monday morning at 7am for the early risers and at 8:20am for those who will be hanging around a little more under the duvet.
Your turn...
Let your inner author loose! If you have an experience to share about moving to, living in or simply visiting France then we'd like to hear about it. Write a maximum of 300 words, attach a photo and we'll publish the best here.
This email address is being protected from spambots. You need JavaScript enabled to view it.